What does it mean to be a Teacher of God?      
Are the miraculous healings that Jesus did 2000 years ago possible today? 
If someone came to you seeking help through prayer for a serious disease, would you know how to respond? 
If the world as we see and experience it is not Reality, is there a way to experience the Truth instead?
A concise, yet in-depth teaching on what it means to be a Teacher of God and how to extend the works that Jesus performed 2000 years ago has been given to us in the Manual for Teachers, an accompaniment to A Course in Miracles. The depth and significance of the messages given by Jesus within the Manual are often underestimated or simply not recognized. A quick perusal of these teachings will not reveal their full impact nor the healing ability they confer upon any honest student/teacher of God. In our ACIM focused global community we've found that Spirit comes through all mighty companions, especially in our online classes and makes the teachings come alive in comparison to trying to gain from them in isolation at an intellectual level. Come join Nouk and Coreen as they unpack the deeper teachings which are nestled holographically, within this indispensable Manual.
Donations gratefully accepted. 
Class Fee Policy:
Everything that Take Me to Truth offers is given freely to all. There is a practical need to cover our operating costs and each facilitator is deeply grateful for your symbols of gratitude for their time in assisting in the assimilation of these teachings.  We ask that if you are able, please make a donation commensurate to the blessing you feel you receive from your participation in them.  No one is turned away because of their inability to donate.  
We welcome you to the TMTT family, whether you donate or not.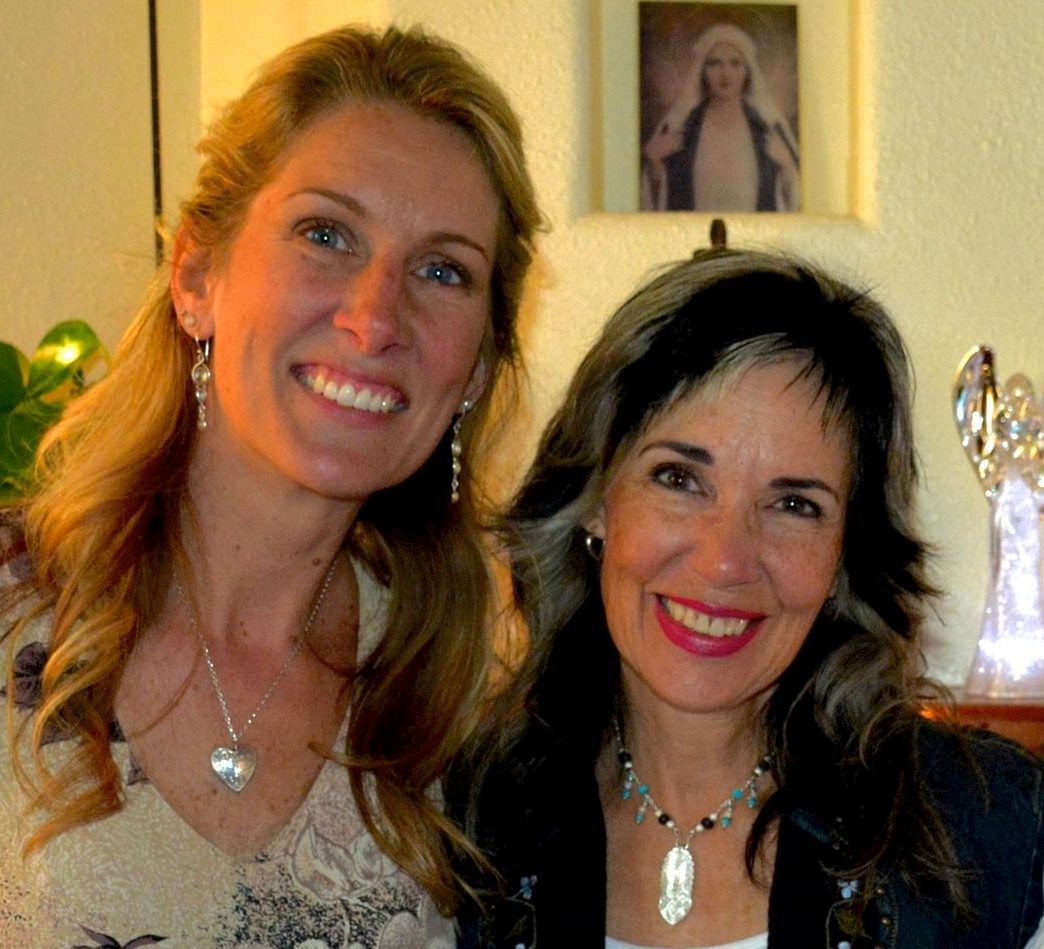 Coreen Walson & Nouk Sanchez
About Nouk:
Nouk began her passionate journey with A Course in Miracles in 1990. She is best known for her very practical approach to undoing the single cause of suffering, - the ego. In 2007 Nouk co-authored Take Me to Truth with Tomas Vieira, which became an instant bestseller.
During her darkest night of the soul in January 2011 which was brought about by Tomas' passing, she experienced a revelation that profoundly shifted her perception. Since then she has received a series of divine transmissions that joyfully reveal Jesus' deeper message in the Course. The End of Death trilogy is the exciting culmination of these insights. The End of Death, Vol. One was released in 2014 and also became a bestseller. The mind-blowing story of Nouk and Tomas' transition from 'special' to Holy Relationship is shared in A Manual for Holy Relationship.
In 2015, after a 25 year gap, Nouk was blessed with a profound reunion with treasured soul buddy, Daniel Boissevain. Nouk and Daniel have joined in a total commitment to help extend these life-changing teachings to the world. Their journey in advanced Holy Relationship is nothing short of miraculous and soul-stirring, and is also shared in A Manual for Holy Relationship.
About Coreen:
I was so fortunate to be raised in Christian Science where healing was a normal and natural part of my life. I had many unanswered questions however about this dream experience and how it tied into the Truths I learned growing up. I "stumbled" upon Nouk Sanchez' blog while living in California and felt such a profound knowing and a calling to join her in promoting and delivering the deeper teachings in A Course in Miracles, that I left my job, home and family and moved to New Mexico. I am now in the full time practice of teaching and sharing Jesus' deeper message in ACIM which dovetails so beautifully and seamlessly with Christian Science. Nouk Sanchez and I are wholly committed to sharing His message around Holy Relationship, which is the key to the Divine Love that, when joined with the Absolute Truth, IS the way of literal healing, miracles, and the overcoming of the ego's final obstacle, the belief that death is an inevitable part of "life". I feel so fortunate to have discovered so many like minded miracle buddies along this path and thank God for being used as another transparency for His healing message that Love alone is Life.