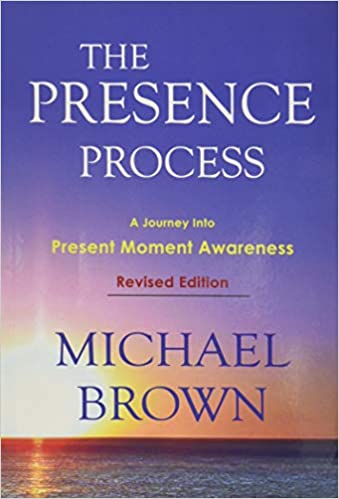 Please join us as we delve into The Presence Process by Michael Brown
Join us each week as we read through this book together. 
Why this book?
This book and its practice has been very helpful to many in the TMTT family to move from staying stuck in the mind thinking, concepts, problem solving - which is a defense to "Being" a present Love, where we are open to the voice for God, guidance, forgiveness and healing.
Starting Wednesday, February 16, 2022
9:00 am to 10:30 am MST (USA/Canada)
4:00 pm (16:00) UTC
5:00 pm (17:00) Central European Time (CET)
Facilitated by Nicola Povey.
From the back cover: "Today we all face an increasing flow of events about which we may feel we can do nothing. This is not true. It is crucial we now experientially realize we are each responsible for navigating the quality of our personal experience. This book teaches us how to embrace authentic personal responsibility. It reveals the mechanics shaping the way we feel about our life and how we manifest our experience in a manner that empowers us to respond consciously to every facet of our lives. It offers a simple, practical approach to accomplishing and maintaining personal peace in the midst of accelerating change, discomfort, conflict and chaos."

Participant Testimonials
"Starting the breathing exercise in the morning is like having breakfast with God."
"Feels like my grievances are being repurposed"
"When I wake up during the night and am restless and can't sleep, I do the process and it allows me to fall back to sleep every time"
"The Presence Process has become a life saver for me. I studied ACIM for many years and read many books but until I started breathing and stopped thinking, progress seemed to be slow. Now the Presence Process is beautifully integrated with ACIM and my everyday life. I feel very grateful for it"


Take Me to Truth's Class Fee Policy
Everything that Take Me to Truth offers is given freely to all. There is a practical need to cover our operating costs and each facilitator is deeply grateful for your symbols of gratitude for their time in assisting in the assimilation of these teachings.  We ask that if you are able, please make a donation commensurate to the blessing you feel you receive from your participation in them.  No one is turned away because of their inability to donate.  
We welcome you to the TMTT family, whether you donate or not.