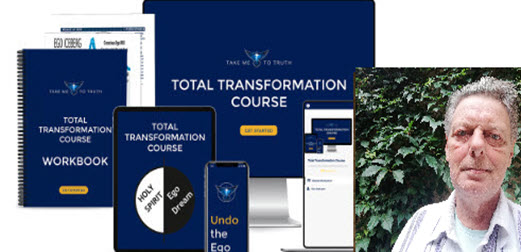 Total Transformation Course w/Geert #102021
Live Zoom Sessions will be conducted in the Dutch language
All video, audio, and written materials are in the English language
Tuesdays, 12:00 pm MST USA/Canada
8:00 pm (20:00) CET (Central European Time)
7:00 pm (19:00) UTC
Started October 19, 2021
Course Description
The Total Transformation Course is an awesome year-long journey with mighty companions! We dive into the deeper teachings of ACIM and the End of Death. Videos, audios, blogs, illuminating Homework, and the key ingredient: sharing/Joining in holy relationship with each other. Life-transforming!
Although perfect attendance in the live, weekly zoom sessions is not required, regular attendance is. A vital component of learning to be one with God is to engage and communicate directly with one or more Miracle Buddies. You cannot do it without this element. This is not a self-study course.
Class Fee Policy:
Everything that Take Me to Truth offers is given freely to all. There is a practical need to cover our operating costs and each facilitator is deeply grateful for your symbols of gratitude for their time in assisting in the assimilation of these teachings.  We ask that if you are able, please make a donation commensurate to the blessing you feel you receive from your participation in them.  No one is turned away because of their inability to donate.  
We welcome you to the TMTT family, whether you donate or not.
Total Transformation Course Curriculum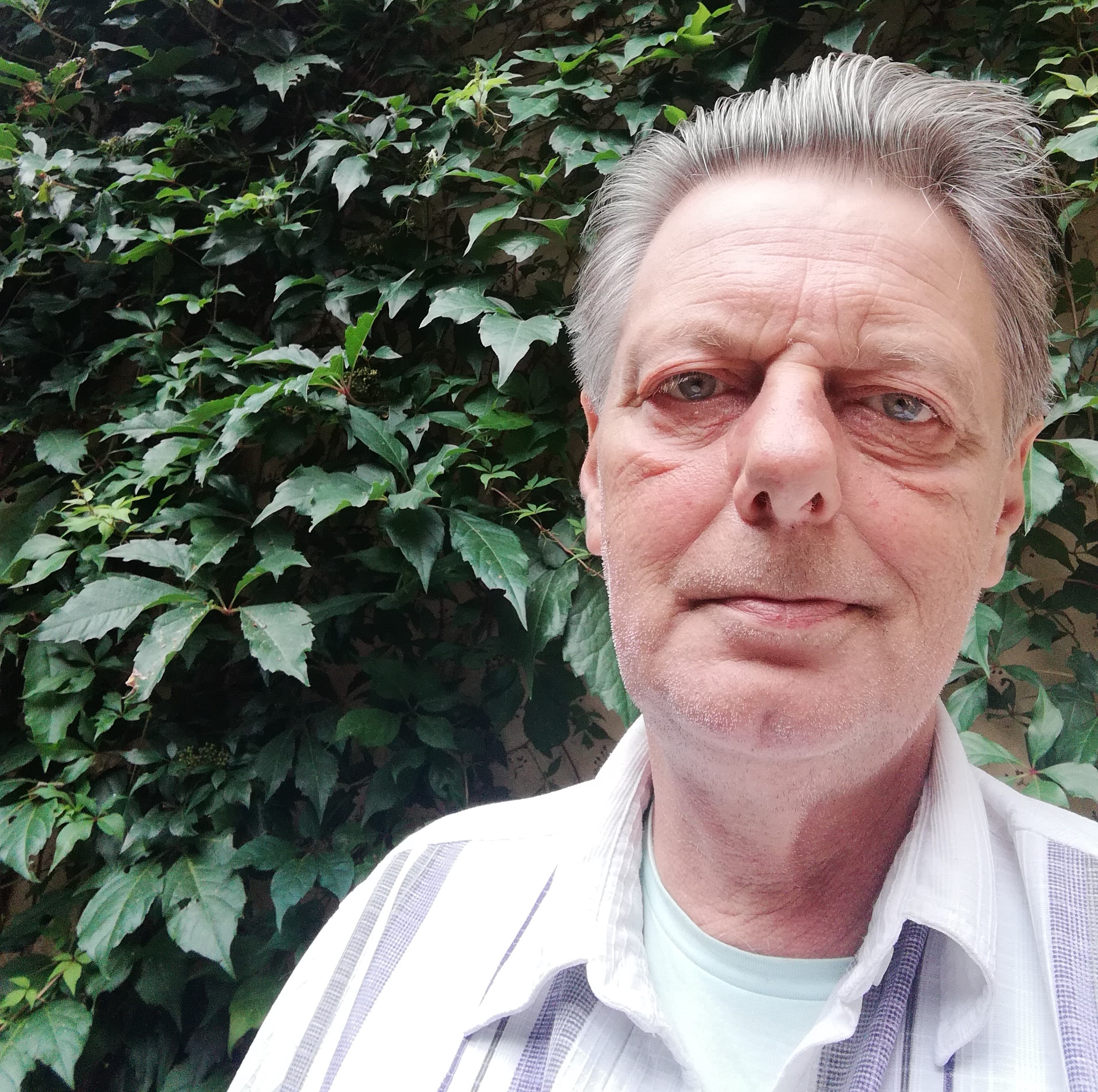 I was born as the first of four children. As a boy I enjoyed singing in the church's choir. Free dance expression was also a passion for me.
As a puber already I was looking for the deeper meaning of life. I read a lot of esoteric, which was not taken for granted in the 70er years.
So I followed a four-year training rebirthing; a connected breathing technique and a four-year training aura reading and healing. It was then that the course came into my life, and there is no longer any way to think out of it since then. Teachers like Kenneth Wapnick and Gary Renard found mercy in me through The Course. Three years ago Nouk Sanchez also came to my path, and there was an in-depth click with her writings and insights.
I currently follow a Total Transformation Course (TTC) for the third time, and answer my inner call to facilitate. The name fully covers the load; it is truly a total transformation that you can expect.
At the moment you need a passive knowledge of English, because not all the teaching material is already translated. We are working to make this available in the future.
Geert +32 498 464 955
Ik ben geboren als de eerste van vier kinderen. Als jongen genoot ik er geweldig van om te zingen in het knapenkoor in de kerk. Ook vrije dansexpressie was een passie voor mij.
Als puber reeds was ik op zoek naar de dieper betekenis van het leven. Ik las veel esoterie, wat in de 70er jaren niet vanzelfsprekend was.
Zo volgde ik een vierjarige opleiding rebirthing; een verbonden ademhaling techniek en een vierjarige opleiding aura reading en healing. Het was toen dat de cursus in mijn leven kwam, en er sindsdien niet meer uit weg te denken is. Leraren als Kenneth Wapnick en Gary Renard vonden genade in mij weg doorheen de cursus. Een drietal jaren geleden kwam Nouk Sanchez ook op mijn pad, en er was meteen een diepgaande klik met haar geschriften en inzichten.
Ik volg momenteel voor de derde maal een Total Transformation Course (TTC) jaar, en beantwoord mijn innerlijke roep om ook te gaan faciliteren. De naam dekt overigens volledig de lading; het is werkelijk een totale transformatie die je mag verwachten.
Momenteel is het zo dat je wel een passieve kennis van het Engels nodig hebt, omdat nog niet alle lesmateriaal al vertaalt is. WE werken eraan om dat in de toekomst ter beschikking te kunnen stellen.
Geert +32 498 464 955