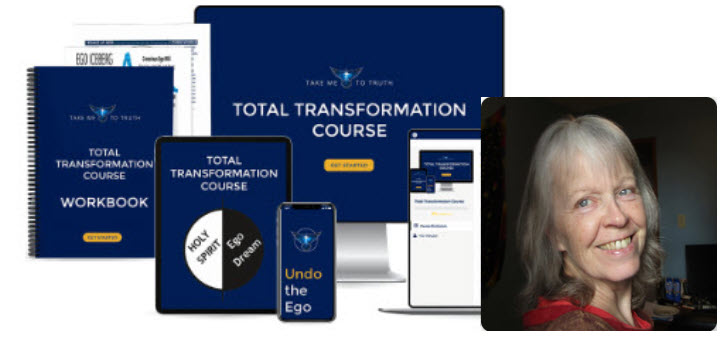 Total Transformation Course w/Amber #112021
Wednesdays, 10:00 am MST USA/Canada
6:00 pm (18:00) CET (Central European Time)
5:00 pm (17:00) UTC
Starts November 10, 2021
Course Description
The Total Transformation Course is an awesome year-long journey with mighty companions! We dive into the deeper teachings of ACIM and the End of Death. Videos, audios, blogs, illuminating Homework, and the key ingredient: sharing/Joining in holy relationship with each other. Life-transforming!
Although perfect attendance in the live, weekly zoom sessions is not required, regular attendance is. A vital component of learning to be one with God is to engage and communicate directly with one or more Miracle Buddies. You cannot do it without this element. This is not a self-study course.
Class Fee Policy:
Everything that Take Me to Truth offers is given freely to all. There is a practical need to cover our operating costs and each facilitator is deeply grateful for your symbols of gratitude for their time in assisting in the assimilation of these teachings.  We ask that if you are able, please make a donation commensurate to the blessing you feel you receive from your participation in them.  No one is turned away because of their inability to donate.  
We welcome you to the TMTT family, whether you donate or not.
Total Transformation Course Curriculum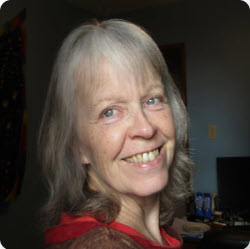 Hi, I'm Amber
Sacred greetings! It's so wonderful to 'meet' you, though we have known each other forever! It would be a great honor to Join with you in this - the greatest of adventures - the Remembering of Holy Self as the Christ. To transcend the stories, the suffering, the endless ego chatter. Come, our Father has set the table for us, Beloved! To this table I bring the signature energies of Joy and Peace, the fragrance of having Found Essence within, and the direct Knowing of the Awakening. We shall feast together as we let go of the small self and let Love live AS us. Amen.