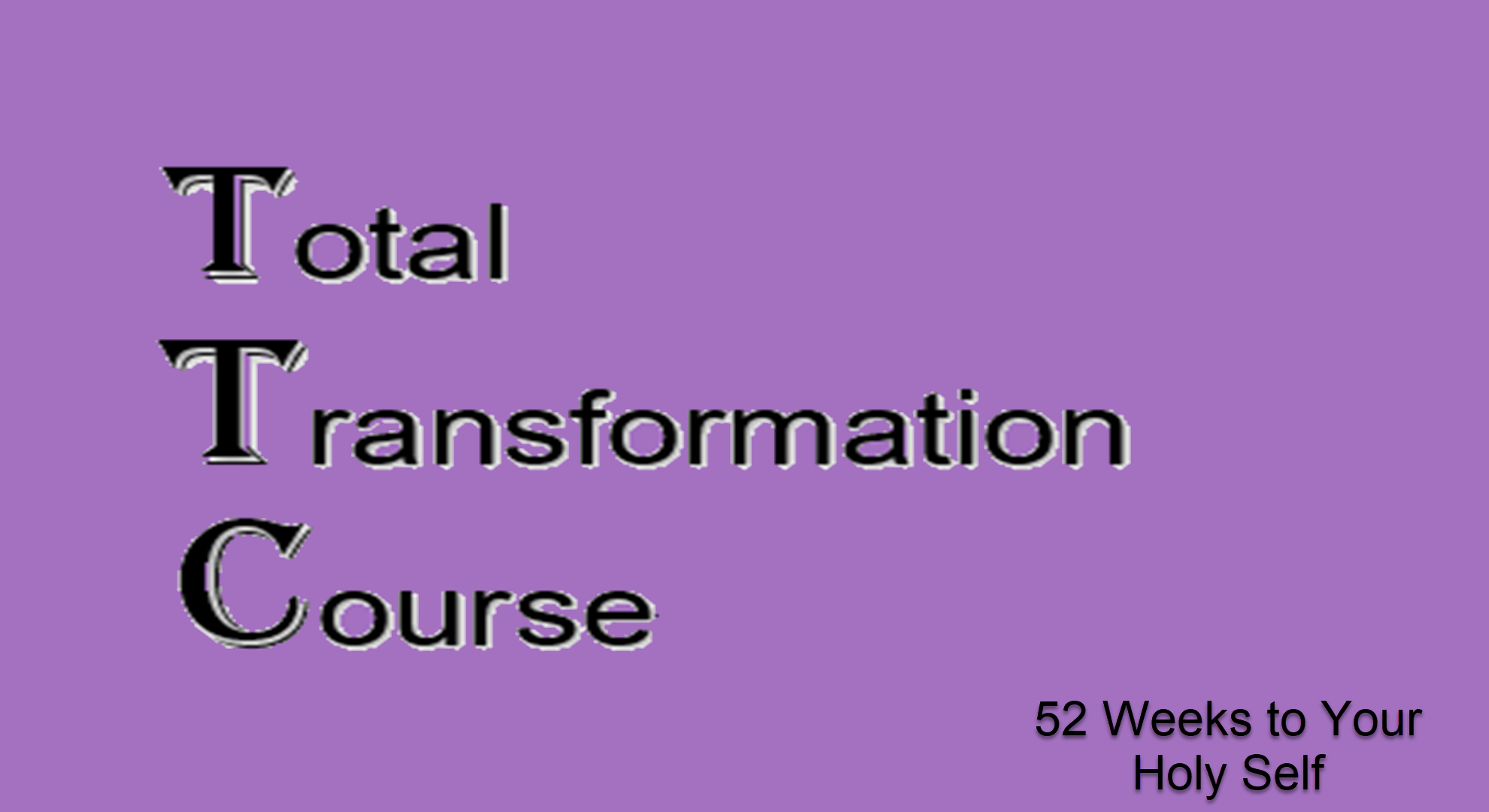 Total Transformation Course w/Adam & Sylvia #022022
Mondays, 12:00 pm MST USA/Canada
8:00 pm (20:00) CET (Central European Time)
7:00 pm (19:00) UTC
Starts February 28, 2022
Course Description
The Total Transformation Course is an awesome year-long journey with mighty companions! We dive into the deeper teachings of ACIM and the End of Death. Videos, audios, blogs, illuminating Homework, and the key ingredient: sharing/Joining in holy relationship with each other. Life-transforming!
Although perfect attendance in the live, weekly zoom sessions is not required, regular attendance is. A vital component of learning to be one with God is to engage and communicate directly with one or more Miracle Buddies. You cannot do it without this element. This is not a self-study course.
Class Fee Policy:
Everything that Take Me to Truth offers is given freely to all. There is a practical need to cover our operating costs and each facilitator is deeply grateful for your symbols of gratitude for their time in assisting in the assimilation of these teachings.  We ask that if you are able, please make a donation commensurate to the blessing you feel you receive from your participation in them.  No one is turned away because of their inability to donate.  
We welcome you to the TMTT family, whether you donate or not.
Total Transformation Course Curriculum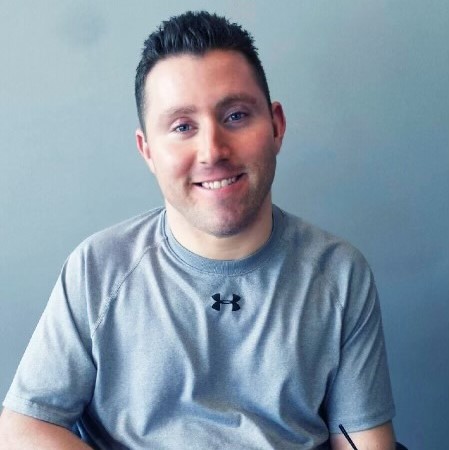 Welcome! I'm Adam. I'll share a little bit about my life and spiritual journey with you. I found ACIM in 2006 while reading Wayne Dyer's Power of Intention. I heard about ACIM here and there through other spiritual teachers, but didn't think much of it. I picked it up one day at the public library. I read the first couple of pages and had no clue what it was saying; it felt like it was written in another language. Strangely enough I decided to buy the book, because something in me wanted to understand it. It wasn't until 2008 when I went away to college that after an emotional breakdown, (of being so far away from my family) I found an ACIM study group. This was the beginning step to help immerse myself in these teachings with other like minded brothers/sisters.
When I was 14 years old I suffered a neck injury that caused me to be in a wheelchair. I was diagnosed with an incomplete spinal cord injury, which meant I could move all my limbs but didn't have full function of any of them. I was put on a ventilator and had to be in the hospital for 6 months recovering and regaining as much function in my body as possible. It was extremely difficult for one moment I was a kid playing soccer, sports and just being a kid with no worries and the next moment I'm lying in bed paralyzed with a machine hooked up breathing for me. It was scary for me and even scarier for my family (especially my mom) to watch their baby brother/son fighting for his life to survive. At the time, I truly felt my life was over. I didn't realize that this was not the end of my life, but just the BEGINNING!
Fast forward 2012 when I graduated from college, I met a woman who was also disabled in a wheelchair. We became friends and shortly after that my living situation changed and she offered me to live with her. It was nice to have a roommate and friend to relate to that also had a disability. I introduced her to ACIM and we would read it here and there. Also, we would watch movies too that were inline with ACIM teachings. It was so rewarding to share this with her. It was in August 2019 that unfortunately she told me that I couldn't live with her anymore due to her needing the room that I was staying in for a full time live in nurse. She told me I had till the end of December to find other living arrangements. I panicked as I didn't know what I was going to do and where I was going to live. I didn't want to move 500 miles south back with my family. Being away from them for those 10 years, I got to discover who I was and truly enjoyed for the first time the freedom of living away from my parents. It was only 2 months later in October that I met a woman (her name is Mia) on a Facebook dating disabled group. We instantly connected! I called her on the phone and we spoke for 5 hours through the middle of the night. It was so exhilarating to connect with another soul so deeply in such a short period of time. We would talk about EVERYTHING including what we would name our children! It was within a couple of months on December 30 that I moved from California to Virginia to live with Mia. I told myself that I didn't know what I was doing because I have never lived on the east coast plus (being so far away from my family). In addition, she had a small 500 sq ft studio which I was concerned if there would be enough room for both of my wheelchairs and other medical equipment. However, we made it work!
After 1 year of living in Virginia, I found Nouk and Take Me To Truth. I had the Take Me To Truth website sitting on my internet browser for a couple months, but never explored it. One day I had the gentle nudge to check out the website. It was there that I discovered the Total Transformation Course (TTC). I had the Seven Keys to Authentic Relating document sitting on my laptop! Mia glanced at my laptop and saw the Seven Keys to Authentic Relating document. It was then that we started to read them and share our thoughts/ ideas about what would come up for us when attempting to apply the 7 Keys. Shortly after that we joined a TTC and found it TREMENDOUSLY helpful for both Mia and I. It was so encouraging to have a practical, straightforward tool to help guide our relationship.
After going through the TTC twice and hearing from numerous brothers and sisters in the Take Me To Truth family about how I would be a great TTC facilitator, I finally took the dive and said YES to Holy Spirit. It is with sincere gratitude and humbleness that I am here now with overflowing joy and excitement to co-facilitate my first TTC with my sister Sylvia. Thank you for saying YES Sylvia…I am so grateful to be on this TTC journey with you including every fellow TTC classmate that the Holy Spirit sends to me. I love you!
Your brother in Christ, Adam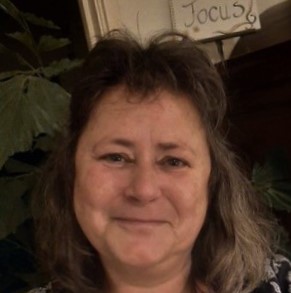 Hi, I'm Sylvia
"All things work together for good. There are no exceptions except in the ego's judgment." T.V.1:1-2 (FIP version.)
I didn't grow up with the bible, the church or any religion, so I wasn't raised with God in that sense. In 2010, I learned about the Higher Power through a 12-Step program. The word God provoked enormous resistance. Seeing it as 'Good orderly directions' was helpful for that moment.
Just following the program was not enough for me to stay clean. After a successful admission to a clinic, however, I was not only clean, but also convinced that shifting my focus to God was (is!) my way out of the senselessness of this world. At the beginning of 2013, I therefore wanted to do more than just attend meetings where 'Step 1' was discussed. I didn't want to keep focusing on the 'problem' but work towards the 'solution': knowing God.
At the time I had no idea 'how', but my desire turned out to be an invitation, and soon ACIM crossed my path. My sister had already suggested that I borrow Shirley MacLaine books from her to read and now I suddenly agreed! Shirley spoke about her own spiritual path and heard a voice telling her to read ACIM. After she mentioned ACIM by name a few times, I became very curious. I looked it up on the internet, and almost immediately bought the book.
The Course evoked strong resistance in me as I began to read it, and yet deep down I knew I was going to go this way. I immediately found a meeting I could attend. I didn't really understand what was being said, yet I knew it was true. Deep down I knew I was in the right place and I just needed to be patient. With myself and with the process.
Over the years I have followed several workshops and courses. All related to ACIM. However, I began to see that I was still trying to 'understand' and had difficulty 'feeling' what the Course refers to. And that's what I longed for. The feeling state of peace and gratitude in my heart. That desire turned out to be an invitation again, because in the summer of 2020 Nouk came across my path through a Mighty Companion that had started attending TTC. When she told me about it, it immediately felt that I wanted to participate in that and in the fall I also started in a group.
The tools that were provided are great! They make it easier for me to apply the Course in practice. I have become so much gentler with myself and the process! And also with others, because I now know that if I am triggered, it is not because of the other person, the world or the situation. We need each other to see where the blocks to Love are, so I loved attending the meetings and joining Miracle Buddies on a weekly basis. Witnessing the process of 'someone else' has been very helpful to me! Very healing!
When Adam invited me to facilitate a TTC meeting with him, I said yes wholeheartedly…. and I find it exciting.
But as the Course says in T.I.1:2 (FIP version) "Teacher and pupil are alike in the learning process." We do it together as a group, led by Him, with the goal of healing the mind and waking up from this dream of sin, guilt and fear.
I can't think of a more rewarding use of time than that.
Sylvia