Course Description
Join us starting July 1, 2021 for our study sessions as we make our way through the text of A Course in Miracles (Circle of Atonement Edition). Our Sister Coreen will be in her zoom room each Thursday evening at 5 pm MDT (USA). This is not your average "Course study group," as we will be unpacking the deeper, holographic teachings of miracles that Jesus points us to, including literal healings of the body and overcoming death. The highly significant value of Holy Relationships will also be given the emphasis that is due… yet is hugely resisted by the ego. In fact, all of the areas that the ego is most resistant to will be explored with laser-like focus through the light of Christ to heal once and for all. We have experienced the power of joining with like-minded family members and are always in awe and reverence at how Holy Spirit comes through to reveal the Truth in a powerful and loving way. 
 If you are serious about awakening from the dream and not just carving out a more comfortable life for the ego, then this group is for you. Whether you have read the Course many times or it's your first venture – all are welcome. If it feels right to you, trust it, and please know it is our great pleasure and blessing to be with you. 
You can order the Circle of Atonement edition of A Course in Miracles here.
https://www.amazon.com/COURSE-MIRACLES-Handwritten-Schucman-Complete-Annotated/dp/1886602395/ref=tmm_hrd_swatch_0?_encoding=UTF8&qid=&sr=

Session Replay Videos Preview
to access additional sessions, please enroll in the Course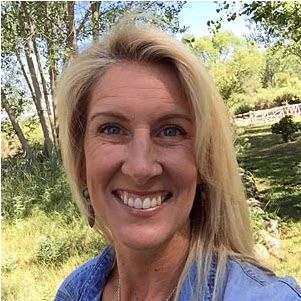 I'm all in! My life is devoted to these teachings and to awakening not just in the dream but from it entirely. I was raised in Christian Science and have a solid foundation of absolute Metaphysics and have a deep love of the Bible. Through studying A Course in Miracles, I have been engaged in Holy Relating and true Intimacy with our online family and have experienced the changeless Love that Jesus is pointing us to through Holy Relationship in the Course. Jesus' message is definitely holographic, meaning that for those who are really desiring to awaken, there are deeper layers of teaching throughout the Course and we are excited to present these to you. Thank you for being here. We are blessed to join with you. Please feel free to contact me through the website if you ever have any questions or comments. I would love your feedback. 
With deepest Love and gratitude, 
Your devoted Sis, Coreen